Quality Assurance Handbook
The Leading Health & Safety and Business Training Provider in the West of Ireland.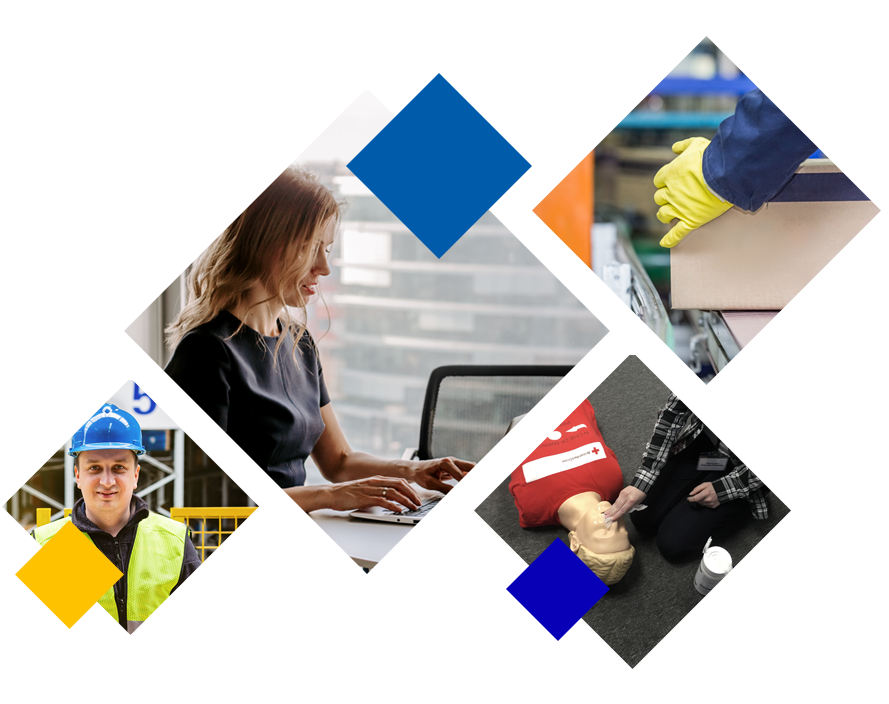 Our QA Manual
Please select the section of the Quality Assurance Manual you wish to view.
Introduction
Western Management Centre (WMC) has been operating for over 30 years. The Centre's mission statement today embraces the objectives the Centre had when it was established in 1984. WMC is a leading training and education provider in the West of Ireland. Its key strategic objective is to provide a professional training service, combined with a commitment to innovation and quality, to learners in the fields of business training and health & safety.
In 2018, the Centre was purchased by ICE Group. ICE Group is an award-winning recruitment, training and outsourced Human Resources and Payroll Business partner to leading Irish and multinational organisations. The purchase of WMC facilitated the attainment of one of ICE Group's long-term objectives, to augment its current product offering with a suite of compatible programmes and enhance its ability to meet the changing demands in a learner-driven marketplace. WMC is an accredited QQI Further Education (FE) provider and currently delivers a limited number of programmes in the areas of business management, health & safety and manual handling (up to Level 6 on the National Framework of Qualifications). In recognition of the continued relevance and career-related opportunities that successful completion of these programmes offers learners, the Centre has undertaken a detailed review of its Quality Assurance Handbook. The review included the associated processes and procedures referred to in this Handbook. The Centre will continue to place the duty of care to its learners as a key factor when making operational and strategic management decisions. Accordingly, this Handbook has been rewritten to fully incorporate and/or adhere to the content contained in the QQI Core Statutory Quality Assurance Guidelines 2016 document. In addition, the following QQI produced documents were actively considered in the undertaking of this project:
Qualifications and Quality Assurance (Education and Training) Act 2012
QQI Sector-Specific QA Guidelines for Independent/Private Providers 2016
QQI Assessment and Standards, Revised 2013
Through positive engagement with all its stakeholders, both internal and external, the Centre is in a position to continually support and respond to the needs of learners at WMC. Domestic and global economies are currently facing new and unknown scenarios. Within this context, the professionally delivered, short-duration programmes provided by the Centre represent a key offering in addressing learners' requirements in a significantly changing marketplace. Operation delivery of these programmes will occur within demonstrable overarching quality assurance structure.
WMC is proud to be an accredited QQI provider. The Centre looks forward to providing the above programmes to its learners in the coming years. The Centre additionally anticipates the continued benefits arising from the professional outcomes because of working to the QQI policies and procedures as the Centre's core underpinning quality assurance strategy.
Stay Up To Date
Join Our Mailing List Today - Get The Latest Industry Insights & First Look At The Newest Upcoming Training Courses.
GET IN TOUCH
Our Training Team are on hand to assist you with course enquiries, bookings, or scheduling development opportunities. 
VISIT US
Western Management Centre
Galway Business Park, Dangan,
Galway, Ireland.
H91 P78R