Quality Assurance Handbook
The Leading Health & Safety and Business Training Provider in the West of Ireland.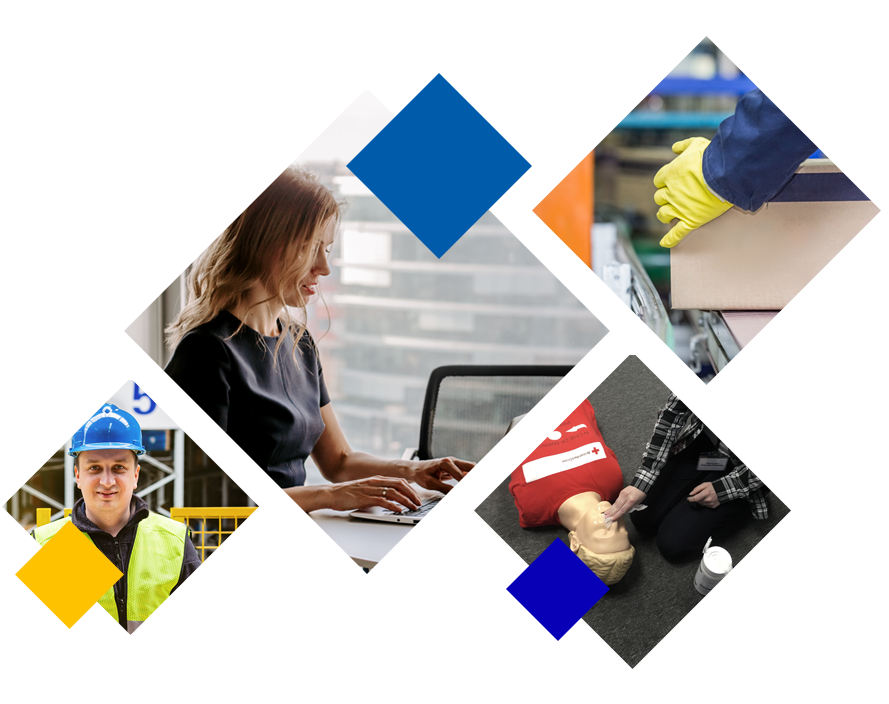 Our QA Manual
Please select the section of the Quality Assurance Manual you wish to view.
Documented Approach to QA
3.1.1 Purpose
This policy outlines the structure within which the quality assurance (QA) systems will be developed, maintained, monitored, and improved. Through a cycle of planning, implementation, and review, a process of continuous quality improvement is being established across Western Management Centre (WMC). These actions will ensure that the WMC QA policies and procedures are fit for purpose and allows the Centre to deliver its programmes to the highest standard while meeting statutory obligations and adhering to accrediting body guidelines.
3.1.2 Policy Statement
This policy applies to all policies and procedures identified in the QA Handbook. The Centre's QA framework is being based on five key stages (see Figure 4).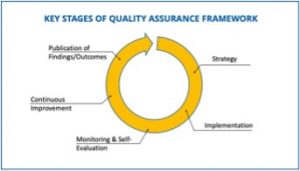 Figure 4 – Key Stages of the Western Management Centre QA Framework
WMC has reviewed its QA procedures and, as a result, updated its QA Handbook. The policies and procedures outlined in the Handbook have been designed to positively influence planned and systematic activities and to ensure quality requirements are met.
QA policies and procedures at WMC have been aligned with the Quality and Qualifications Ireland (QQI) 2016 Core Statutory Quality Assurance Guidelines and the 2016 Sector-Specific Independent/Private Statutory Quality Assurance Guidelines. QQI is the independent State agency responsible for promoting quality and accountability in education and training services in Ireland. The QQI Mission is to sustain public confidence in the quality of education and training, promote trust in the National Framework of Qualifications (NFQ) and drive a culture of continuous improvement by education and training providers.
Policies and procedures have also been developed with reference to the Qualifications and Quality Assurance (Education and Training) Act 2012, the Employment Equality Acts 1998 – 2015, the Disability Act 2005 and the Data Protection Act 2018. The WMC QA Handbook has been developed to support and uphold the QQI mission and to ensure statutory and legal compliance.
Policies and procedures have been further developed following consultation with staff and learners. Ongoing policy and procedure development will continue in consultation with staff, learners, and external stakeholders.
All policies and procedures documented within this Handbook have been organised to facilitate ongoing management, implementation, and review. Handbook sections are classified to correspond with the QQI Core Statutory Assurance Guidelines and other relevant documents. These documents are identified within each relevant section.
To ensure the policies and procedures continue to remain fit-for-purpose and effective as Centre circumstances change and to assist risk management through continued legal and regulatory compliance, all quality assurance documentation is subject to:
Regular monitoring by the person(s) identified as responsible for document review
Regular internal quality reviews that will assess each area of the quality assurance framework
3.1.3 Responsibility of
The policy is the responsibility of the Registrar.
3.1.4 Processes and Procedures
To ensure that essential information is consistently provided and is available to all those affected by the policy, all WMC policy proposals conform to a standard framework. A policy and procedure template document ensures consistency in document communication and design.
Policies and related procedures are recorded centrally to facilitate ease of access and updating (where identified as being necessary). Policy and procedural documentation will be version controlled. This will allow the Centre to identify and track the development of policy and procedures over prolonged periods.
Policies and related procedures will be reviewed on an ongoing basis. Where changes are suggested or necessary, these will be addressed at regular management meetings and escalated to the Registrar. Where policies are updated, they will be presented to the Academic Council for review and approval.
Circumstances may determine the need for review outside the set QA review schedule. Where required, this will be scheduled by the Registrar.
A comprehensive review of the QA framework will be completed regularly. Where possible, appointed review team members will represent operational areas other than their own.
The process will review documentation to determine the following:
Are the policies relevant to the core area under review?
Are the documents effective in ensuring that the interests of Centre stakeholders and the quality and standards of further education are safeguarded?
Is the document implemented as outlined and delivering the intended outcomes for which it has been established?
Does the document comply with statutory and regulatory obligations?
Does the document contribute to the continued development and embedding of quality culture within the Centre?
Are there any improvements that could be made to the documentation and the process?
Is the document taking on board feedback collected through the various collection methods in place?
Proposals to introduce new policies and procedures or to update existing policies and procedures require approval from the Registrar and ultimately the Academic Council before they can be considered as active.
The Registrar will document the outcomes, identified areas of best practice, and recommendations for continued improvement that are identified as outcomes of the internal review process. Actions and outcomes will contribute to the Centre Improvement Plan.
The Registrar will prepare a report reviewing all outcomes, recommendations, and areas of change to policy documents. This report will be presented for review and approval to the Academic Council.
Stay Up To Date
Join Our Mailing List Today - Get The Latest Industry Insights & First Look At The Newest Upcoming Training Courses.
GET IN TOUCH
Our Training Team are on hand to assist you with course enquiries, bookings, or scheduling development opportunities. 
VISIT US
Western Management Centre
Galway Business Park, Dangan,
Galway, Ireland.
H91 P78R